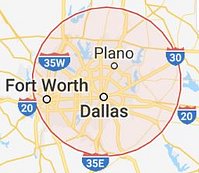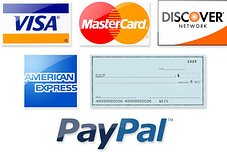 Steve recently inspected our new home in Preston Hollow.He was prompt, thorough, professional, and provided a comprehensive report that was easy to understand. He was also available to answer questions about his findings. We'd recommend them to anyone for residential home inspections.
John McKinnis
Stephen does an excellent job. He takes his time and is very detailed oriented. Stephen was not only able to fit us in his schedule on such a short notice but he definitely gave us that peace of mind that we need upon buying our first home. I would highly recommend him to anyone!
Yeimi Campuzano
Steve did a great job inspecting our home on relatively short notice. The report he provided was thorough and help us be sure the home we were buying was issue-free. We also were able to negotiate money off the sales price based on his findings. Would recommend to anyone needing a home inspection from a trustworthy source!
Stephanie Hall
Great inspection. Very thorough, professional and timely. They came out that very day, and on a weekend! The report was written and in the hands of the realtor and lender first thing Monday morning. Reasonably priced and very detailed. Gave me great confidence in our home purchase. TRUE PROFESSIONALS!
Julio & Monica Tanguma
Stephen accomodated a last minute request for inspection on a Sunday evening. He was very courteous, experienced, detailed and very thorough. He also produced the report very fast. I highly recommend.
Edgard Sammour
Stephen was extremely thorough and professional. His report was clear and direct regarding the repairs needed. He went above and beyond what I expected. Would recommend him to anyone needing a home inspection in the Dallas area.
Nick Von Laken
I'm a first-time home owner. The home buying process was a brutal experience so I really wasn't looking forward to the home inspection phase. Thank goodness I selected Ultimate Property Inspections to do the job. Stephen Monroe was AMAZING. After carefully inspecting the house, he guided me on a home tour and gave me helpful tips about maintaining my home and keeping the costs down. I really appreciated his knowledge, experience and most of all his patience with a rookie home owner. Thank you!!
Andrea Bell
I'm an agent who used Ultimate Property Inspections. Having worked with many home inspection companies over the years, I was extremely impressed with the quality of service and depth of inspection provided by Ultimate Property Inspections. Stephen was outstanding with communication from the first point of contact all the way to the delivery of the report. Within the report, I found him to be very thorough and descriptive with all the things that he pointed out and observed. This report eased my buyer's concerns in allowing them to fully know and understand the condition of the home that they are intending to buy. A+ - Highly recommend!
Elyon RG
ULTIMATE PROPERTY INSPECTIONS
8171 Midtown Blvd, #2317
Dallas, TX 75231
Phone: 469-954-0669
Email: smonroe@ultimateinspect.com
PROUDLY SERVING
The entire Dallas/Ft Worth area including a 50 mile radius of Downtown Dallas
HOURS
Monday/Friday 7 to 9
Saturday 8 to 9
Sunday 9 to 9
FOR A FREE QUOTE GET IN TOUCH NOW
WE ACCEPT
CASH
PERSONAL CHECKS
ALL MAJOR CREDIT CARDS